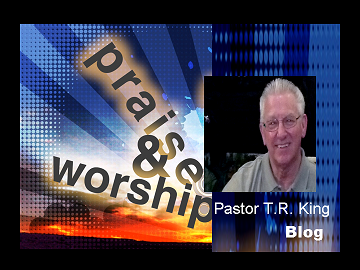 by Pastor TR King | March 1, 2012
Ever found it difficult to make a change? Perhaps in the changing of employment, or geographical locations, or even changing your schedule? I think most of us would say, change can be difficult. Change is enviable, without it, we die. Everything that is alive changes.
Life all around us is on the move, changing. The days of "Andy Griffith in Mayberry" existed at one time, but now that time is gone forever. I wish we could revert back to those days, but the world has moved on and we all are finding it difficult to keep up with it. We now live in what I call the Google Age.
The church is no exception. In order to move forward and remain alive, we all must change. Change the way we think, talk and act. Our message never changes, but our method of delivery does. We are trying to reach a new generation and if we are very far out of step with them, we will fail.
Jesus had some very unusual ways of reaching people, but the number one thing we need to recognize, He met them just where they were. The woman at the well, the blind man setting beside the road, in homes or the synagogue, He was straight forward and to the point. There were no "Christian evaluations" before He ministered to them. He didn't ask about the 4 Spiritual Laws before He reached out to them. There was a need and Jesus responded to it, meeting people in their hurt and pain.
Perhaps we need to change the way we view ministering to others. It will require some effort on our part to not ask " are you saved," "do you attend church," "do you know the Lord?" These are great questions, just ones that should not be asked to prequalify our willingness to minister to others. People are not as interested in hearing how much we love them as they are in how much we show them we love them.