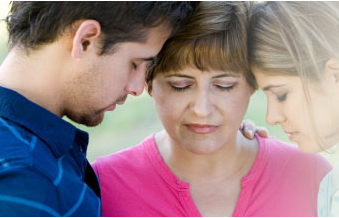 Prayer Coorinator: Preston and Sandra Hogge

Psalm 111:1 (KJV) Praise ye the Lord. I will praise the Lord with my whole heart, in the assembly of the upright, and in the congregation.
The Lord is so good in every aspect of life blessing us with all good things including the air we breath. We cannot count all His wonderful deeds. How can we thank Him for all His goodness? How do we show Him that we love and appreciate Him, just for sending His only Son to share His blood for our sins?
God truly dwells in the praises of His people. It is amazing to see people cry out of joy during praise and worship. When we open our mouths, souls and spirits to praise God, we invite the Holy Spirit to come into our lives to enlighten our beings and transform us into His presence. (Psalm 66:4)
Praise and worship, exposes us to the beauty of the Lord. It makes us submit our sorrows and worries unto Him. Our earthly places connect us with the heavenly praise and worship of the merciful God, thereby connecting us to the power of God that can easily provide for the need of man. Praise releases the presence of the Holy Spirit in our midst to meet our needs. Praise opens up locked doors in our lives as we worship our Maker who alone can sustain us.
We invite you to join our powerful time of worship and avail yourself to the presence of God in which there is fullness of joy and pleasures forever more.
We invite you to come pray with us,..
We will be having many opportunities for you
to join with other believers to pray.
We believe that God answers our prayers...